Pucks for bottle handling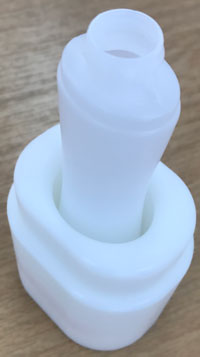 Pucks are ideal for handling of bottles of any shapes on conveyor lines and through various equipment such as fillers, cappers, labelers, inspection machines, coding, case packers, etc.
Pucks are especially suitable for conveying odd shapes or unstable bottles.
We produce CNC machined pucks for any bottle shapes.
Features
Made to suit any bottle shape
Made according to any equipment design requirement
Machined from solid PE1000 for long life (other materials on request)
Several colors available
No minimum quantity