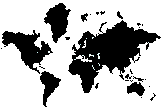 We are looking for dynamic agents in several countries.
Contact us
for more information.
International sales
Linapack machines and equipment are manufactured exclusively in our Thailand factory and are sold worldwide through our distributors network or directly by us.
Send us an email at info@linapack.com for the contact details of our distributor in your area.









A successful food processing plant using Linapack machines in the Philippines.